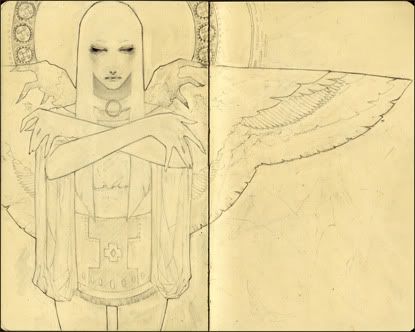 I did this as a gift for
~maurizio-tames
. This is her character Silence.
I did some thinking while drawing, as I usually do, but I can't really remember what it was that I was thinking specifically.
I'm quite happy with this. It's not crazy detailed, and I wish my scanner could capture the kind of softness I was going for. I think the most difficult thing about this one was trying to draw lightly. I wish I had that same problem when trying to paint....
I keep having dreams about zombies and dead people.
Perhaps I should paint something sometime.