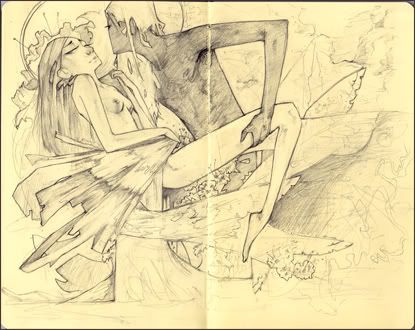 As many of you may know, Yeshua has a thing for Cephi. Maybe one day things will work out; however, she would probably still be uneasy about thier growing relationship. Thats okay though, because he holds her well.
I got a bunch of kick ass stuff for my birthday. Really crazy and unexpected but really fun. I got a huge ass boque from Tom's parents, as well a print from a woman in Devon ( I think its from Devon... ). I have a better photo of the print, but I'll have to get that later. The boque was a total surprize. I was in the shower when they came so tom had to go get the door.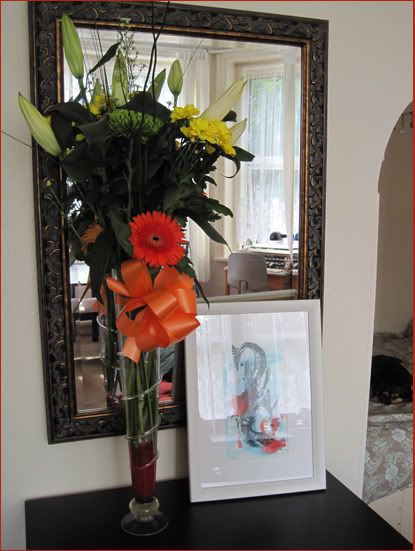 Then I got some other really cool stuff like, a watercolour sketchbook. I've been in some real need of water colour paper as I have none, and I love me some water colours. I also got the Gattaca soundtrack. An absolutely amazing movie with sounds that follow suit. I've been wanting this soundtrack since I can remember watching the movie when i was like 12 or something. So happy I finally got it.
And Tom bought me some American stuff! Takes me back. Missed my stuffing and oreos and everything. The best gift ever and it was perfect. Nothing was missing. There was also a hershey's cookie and cream bar, but I ate that already :c. I had a really awesome time and got much love from everyone. Thanks for all the birthday wishes <3!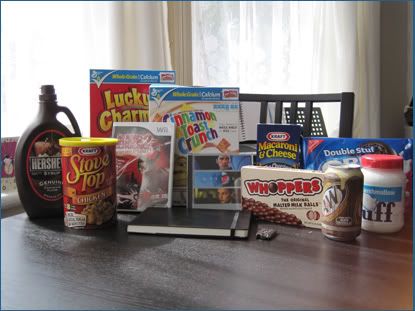 I hope everyone gets to enjoy the summer. Within a little less than 2 weeks I'll be on vacation in Devon myself. Wild horses and cattle and all. D will have a good time <3. Doggie D so much fun <3.
And with that I leave you some of the magic of which is Michael Nyman
Michael Nyman - All Imperfect Things
Michael Nyman - The Morrow
Michael Nyman - It must be the light
<3